Conveyor System Chains and Sprockets Ohio
From General Use to Heavy-Duty, We Have Chain Options in Different Sizes and Materials for your Conveyor System
Whether you need a conveyor chain, bucket elevator chain or another type of industrial chain, we provide a variety of conveyor chain and sprocket solutions in various materials to fit your conveyor system.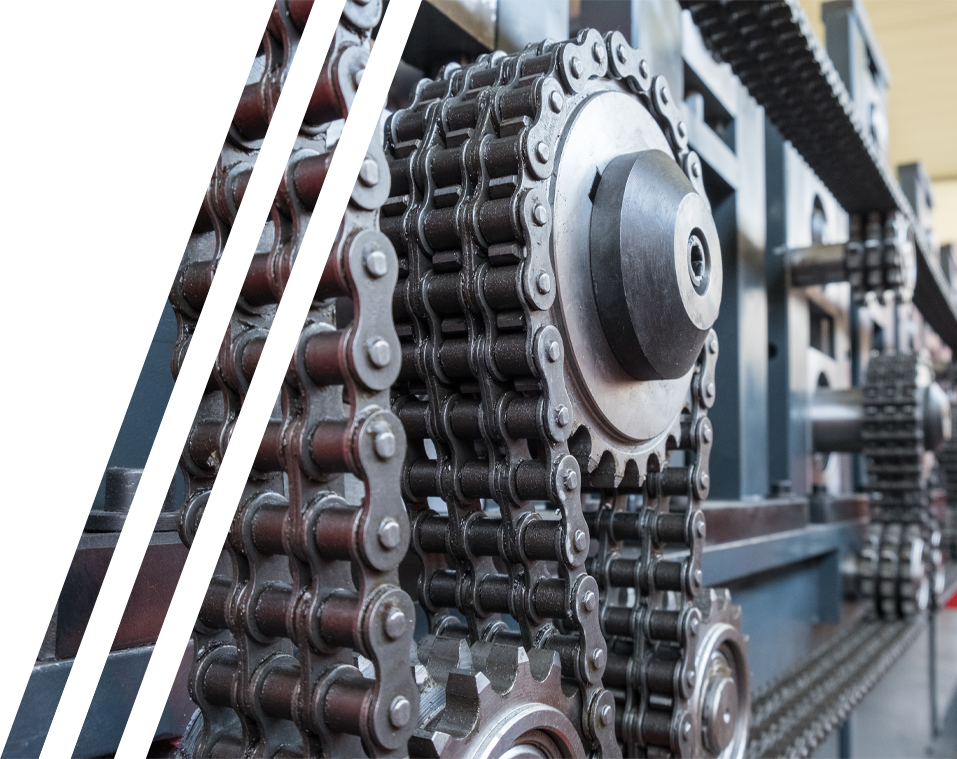 Over 60 Years
Of combined experience with conveyors

Fast & Reliable
Network of Vendors

One-Stop-Shop
For Custom Conveyor Solutions & Parts
Broken Chain. A System Fail. A Dangerous Situation.
A snapped conveyor chain can be dangerous. It can also bring your workforce and materials handling operation to a halt.
You need immediate access to the right conveyor chains, sprockets and replacement parts to get back up and running as quickly as possible.
We get the conveyor replacement parts you need when you need them.
We have riveted conveyor chains, cottered roller chains, plastic chains, pencil chains, regular roller chains, agricultural chains and engineered chains.
We also sell compatible sprockets for your chains, including hardened sprockets in a small or large pitch.
We Make it Easy to Get the Right Chains or Sprockets for your Conveyor System

Contact us to Order
Call us to speak with one of our experienced conveyor specialists. We will assess your needs and get to work sourcing the conveyor chains, sprockets and other replacement parts for your conveying system.

Delivery
We provide quick turnaround on parts orders and will deliver the right parts when and where you need them.

Make a Plan for Maintenance
After we know you're completely happy with your replacement conveyor belt, Capital City Conveyor & Supply can help build a conveyor equipment maintenance program to keep your system operating in peak condition and your supply of vital replacement parts replenished.