About Capital City Conveyor & Supply, Ohio
Meet Capital City Conveyor & Supply
Capital City Conveyor & Supply's leadership team has over 60 years of combined experience in the conveyor automation industry. Our customers value the benefits we provide by recommending the conveyor systems and equipment that help fulfill their orders with accuracy and on-time delivery.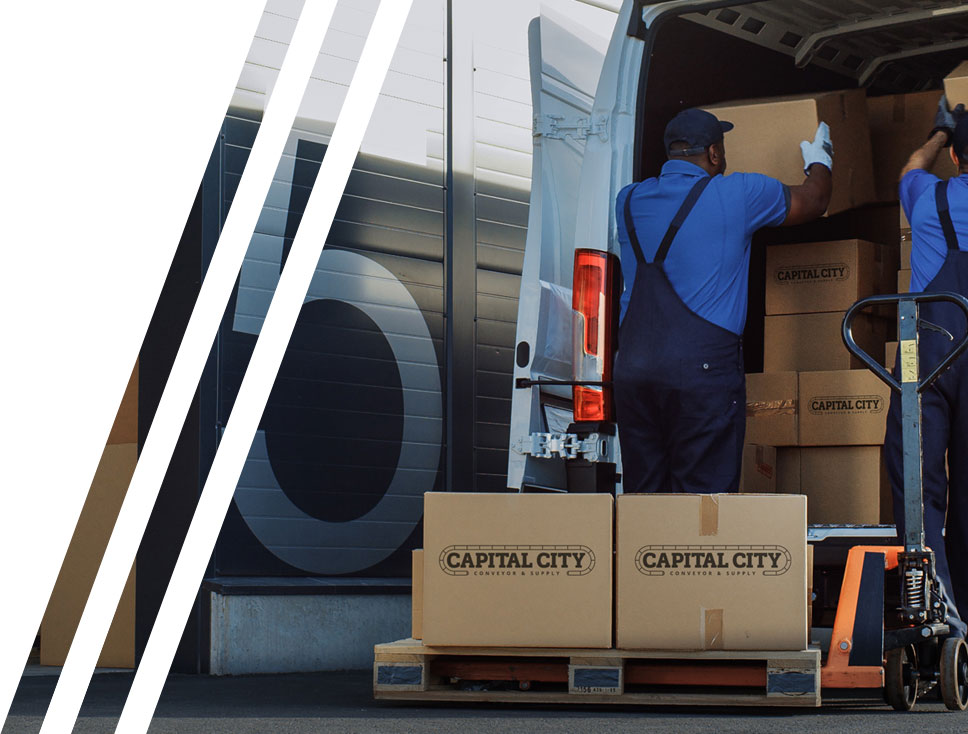 Over 60 Years
Of combined experience with conveyors


One-Stop-Shop
For Custom Conveyor Solutions & Parts
When there's a problem with your conveyor system you need to work with a pro!
John McCabe, Capital City Conveyor & Supply founder, puts a strong emphasis on providing exceptional service to all his customers, whether they are looking for an entirely new conveyor system, or need quality replacement parts. He enjoys working closely with customers, helping them solve problems by improving their processes and automation.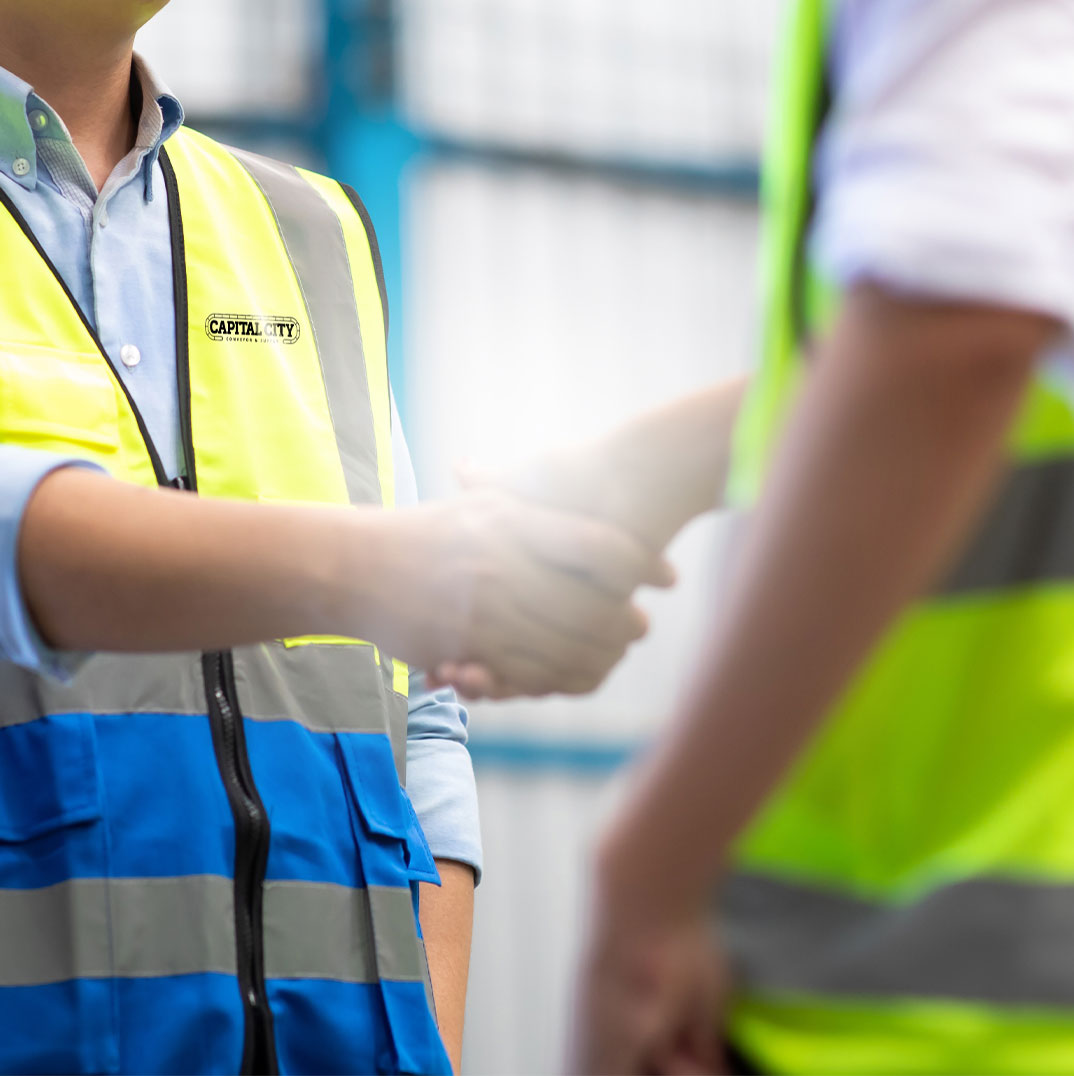 Exceptional service, quality parts and attention from an experienced team of industrial automation experts.
McCabe has over 35 years of experience in distribution and manufacturing. He brought grit, determination and passion to the job of creating Capital City Conveyor & Supply, and he and his team bring these same stellar qualities to the service of every Capital City Conveyor and Supply customer.
Experience
Our leadership team has over 60 years of combined experience working with industrial automation applications. We've developed a broad vendor network which allows us to offer superior, quality products at competitive prices.
Quality
Our broad product offerings create a one stop shopping experience. Partnering with various manufacturers, we offer conveyor systems and replacement parts that have been market tested for proven quality and retained value.
Service
Our reputation of service and reliability is everything. We value customers individually, we care about the success of their businesses, and we form long-term relationships with satisfied customers because we provide real value.
Custom Conveyor Systems and Quality Parts That Get You Back up and Running

Contact us to Order
Call us to speak with one of our experienced conveyor specialists. We will assess your needs and get to work right away designing your custom conveyor system or sourcing the quality replacement parts you need to get back up and running.

Delivery
We supervise the installation of your custom conveyor system, provide quick turnaround on all of your system parts orders and deliver the right parts when and where you need them.

Make a Plan for Maintenance
After we know you're completely happy with your custom conveyor system or replacement parts, Capital City Conveyor & Supply can help build a conveyor equipment maintenance program to keep your system operating in peak condition and your supply of vital replacement parts replenished.