3 PL Warehouse Services
Third Party Logistics Fulfilling Business Needs Locally and Globally
Third party logistics (3 PL) providers are the beating heart at the center of practically every industry's supply chain providing warehouse space, logistics operations and order fulfillment services for businesses large and small.
And it's the expertly designed conveyor systems that keep things moving locally, nationally and internationally.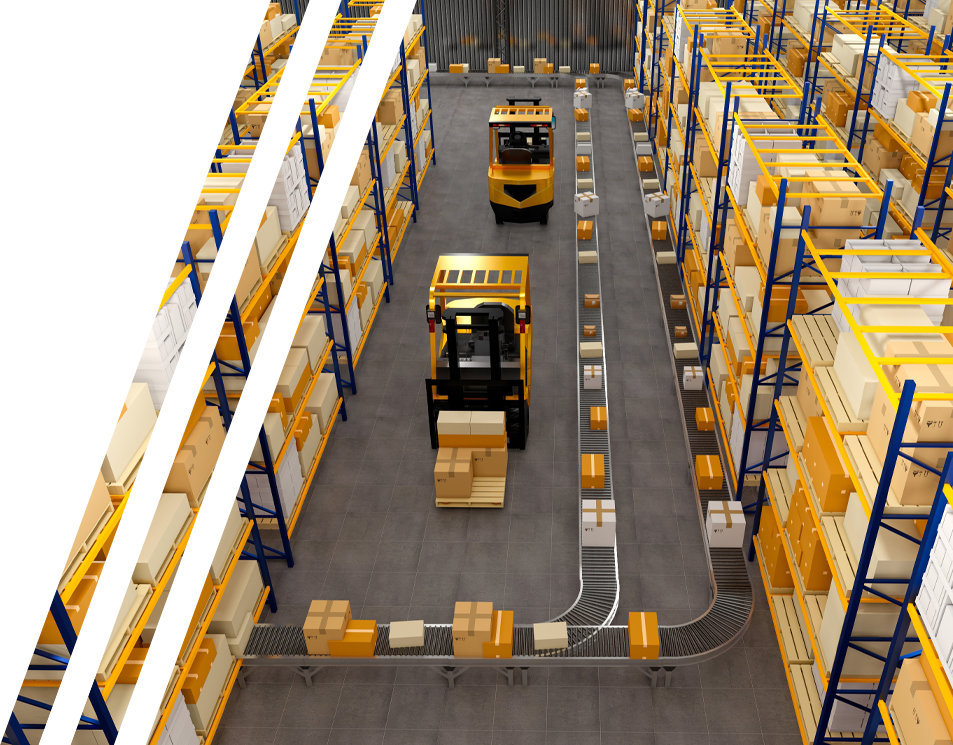 Over 60 Years
of combined experience with conveyors

Fast & Reliable
Network of Vendors

One-Stop-Shop
for Custom Conveyor Solutions & Parts
The demand for goods ordered today and shipped today has never been greater.
In 2019, the global third party logistics market was valued at $1 trillion. It's expected to reach nearly $2 trillion by 2027.
The growing demand by consumers for goods ordered today to be shipped today has driven manufacturers to enlist the critical and important warehousing, trafficking and shipping services of third party logistics providers to store products, manage inventory and ship orders.
But the speed and efficiency with which these companies undertake supply chain management duties is completely dependent on the conveyor systems that power them.
If your conveyor system isn't up to the challenge, you'll be left behind in this growing industry!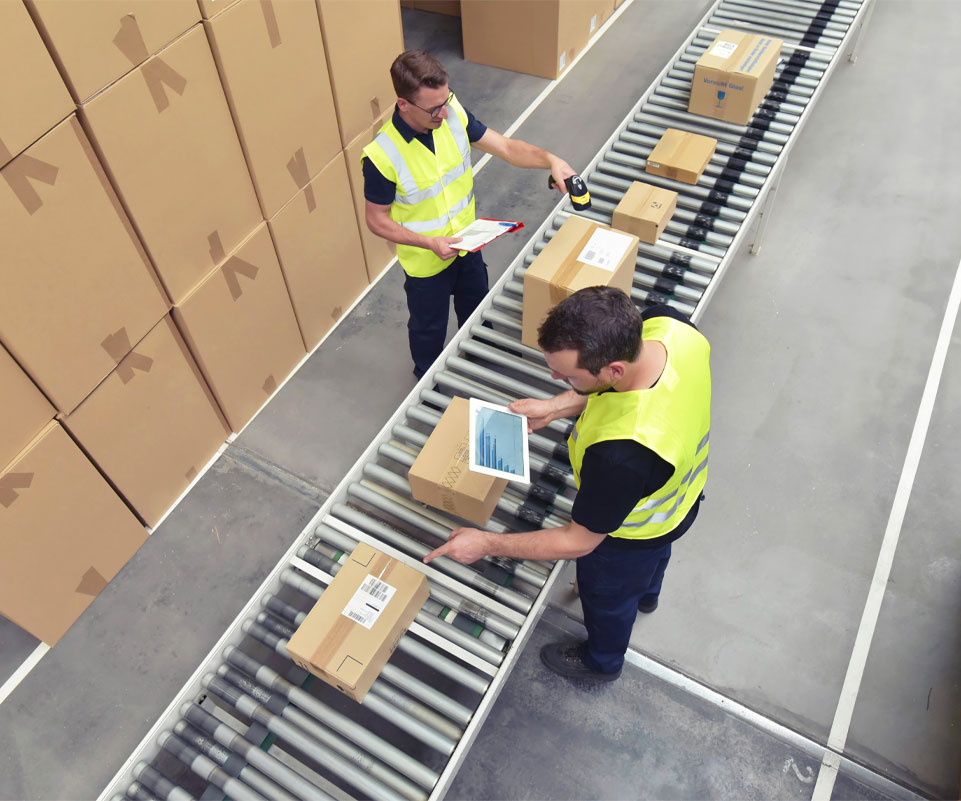 The Right Conveyor System Makes All the Difference
As third party logistics experiences rapid growth as a service sector, your inventory management, warehousing services, or fulfillment company can take advantage by installing the right custom conveyor system that not only meets today's needs, but gives you a competitive advantage for continued business growth with:
Fast and efficient movement of goods and supplies
Accuracy for order fulfillment and shipping
Durability and versatility for the long haul
Outstanding performance and value uniquely tailored to your industry needs.
Whatever your conveyor needs, Capital City Conveyor and Supply has the custom solutions and conveyor replacement parts you need to keep your third party logistics services on time and on track.
Three Simple Steps to take the Guesswork Out of Your Conveyor System Needs

Contact for Pricing
Call us to speak with one of our experienced conveyor specialists. We will assess your needs and get to work crafting a custom plan to get you the right conveying system and equipment.

Plan Your Solution
Based on our unique needs and specifications, we will develop the plan for your new system or source the replacement parts to get your current system back up and running.

Finalize and Deliver
We'll finalize the plan and supervise installation of your new system. No guesswork, no problems. And once your perfect system is set up, your company is set for success.

Frequently Asked Questions
What is a conveyor system?
A conveyor system is a mechanical or automated means of moving materials along different stages of the manufacturing or distribution process. Common examples of these systems that many people are familiar with include the built-in counter conveyor belt at the local supermarket, and the conveyance mechanism used by their dry cleaner.
Other larger and more elaborate systems include those used by the U.S. Postal Service as well as companies such as Amazon for the conveyance of millions of retail items shipped daily to and from their warehouses. There are as many conveyor types as there are industries that use them. Trust Capital City Conveyor & Supply to be your conveyor supplier for whatever system you need.
How much does a custom system cost?
Custom systems vary in price depending on its size, complexity, type and materials (vertical, flexible, roller bed, wire mesh, plastic belt, aluminum frame). Prices can vary anywhere from $15,000 to more than $400,000 based on your material handling needs.
For example, industrial facilities such as large food processing plants may require conveyors with a particular belt material or design, or a belt conveyor with unique functionality. In the large packaging industry, gravity roller conveyors can often be found where packages are hand-pushed along rollers by workers as opposed to conveyors that utilize full automation driven by an electric motor.
Also in industrial production, the material handling requirements may differ still with safety conditions regulated or monitored by labor unions or organizations such as the Federal Government's Operational Safety and Health Administration (OSHA). In these instances, conveyors may need to work in tandem and in an efficient way with a dust collection system that removes potentially hazardous materials from the air such as sawdust, glass and plastic shards, chemical fumes or heavy metal powders. These systems guarantee efficiency of the work and the safety of the workers.
For small businesses, a better solution may be a turn-key system that is manageable and that they can quickly repair in the case of a belt breakdown.
What type of system is best for me?
Conveyor systems manufacturers produce a complete range of industrial conveyors for every conceivable need. That includes belt conveyors, roller conveyors, stainless steel conveyors, overhead conveyors, gravity conveyors, pallet conveyors, pneumatic conveyors, vertical conveyors, metal detection conveyors, food grade and retrieval systems.
Each is designed to solve specific automation or mechanical challenges in materials handling processes. The type of equipment that is best for you depends on your type of business and what's required of the system throughout the manufacturing or packaging process. The best method to determine what conveyor will serve your needs is to contact Capital City Conveyor & Supply.