Roller Bed Conveyor Systems Ohio
Motorized or Gravity-Driven Roller Bed Conveyors Maximize Production
Roller conveyor systems transport items from point A to point B using gravity or motors. Implementing a roller bed conveyor system into your production line improves delivery and turnaround time.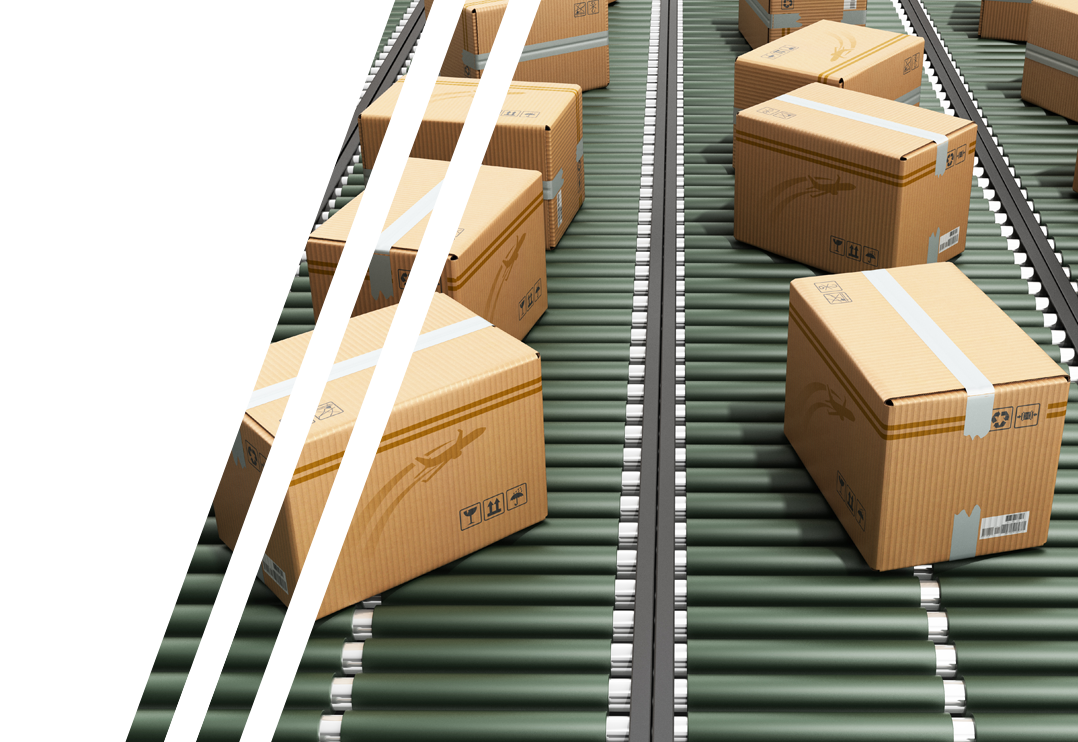 Over 60 Years
Of combined experience with conveyors


One-Stop-Shop
For Custom Conveyor Solutions & Parts
Does your conveyor system check all the boxes?
You can easily be robbed of time and efficiency in your materials handling processes if you lack the right equipment or system configuration.
You want a setup that provides speed and consistency to move packages and your business ahead.
A roller bed conveyor system may be just what's needed.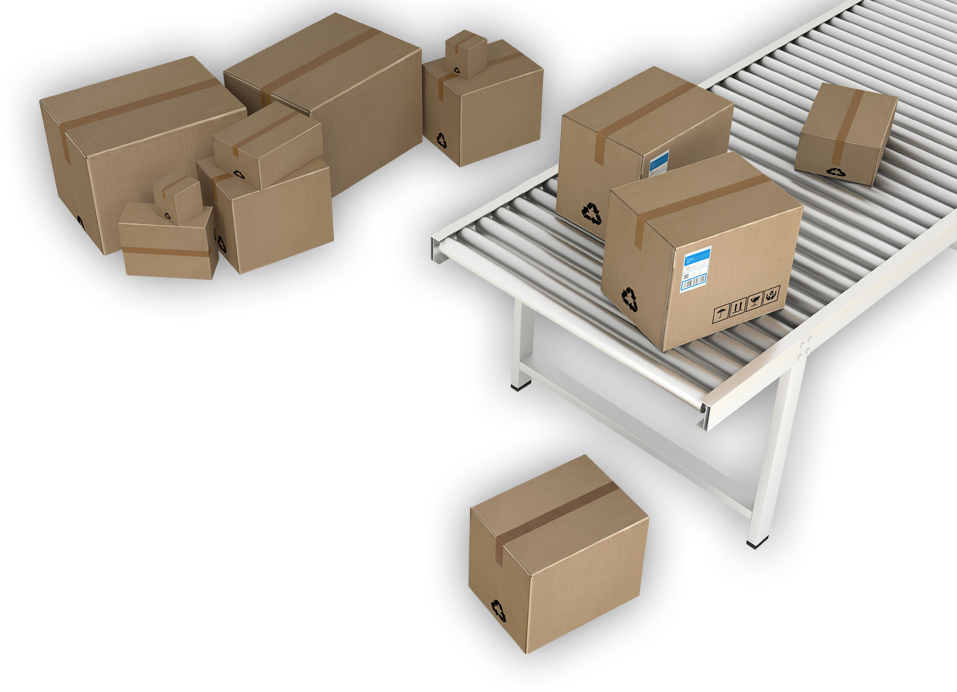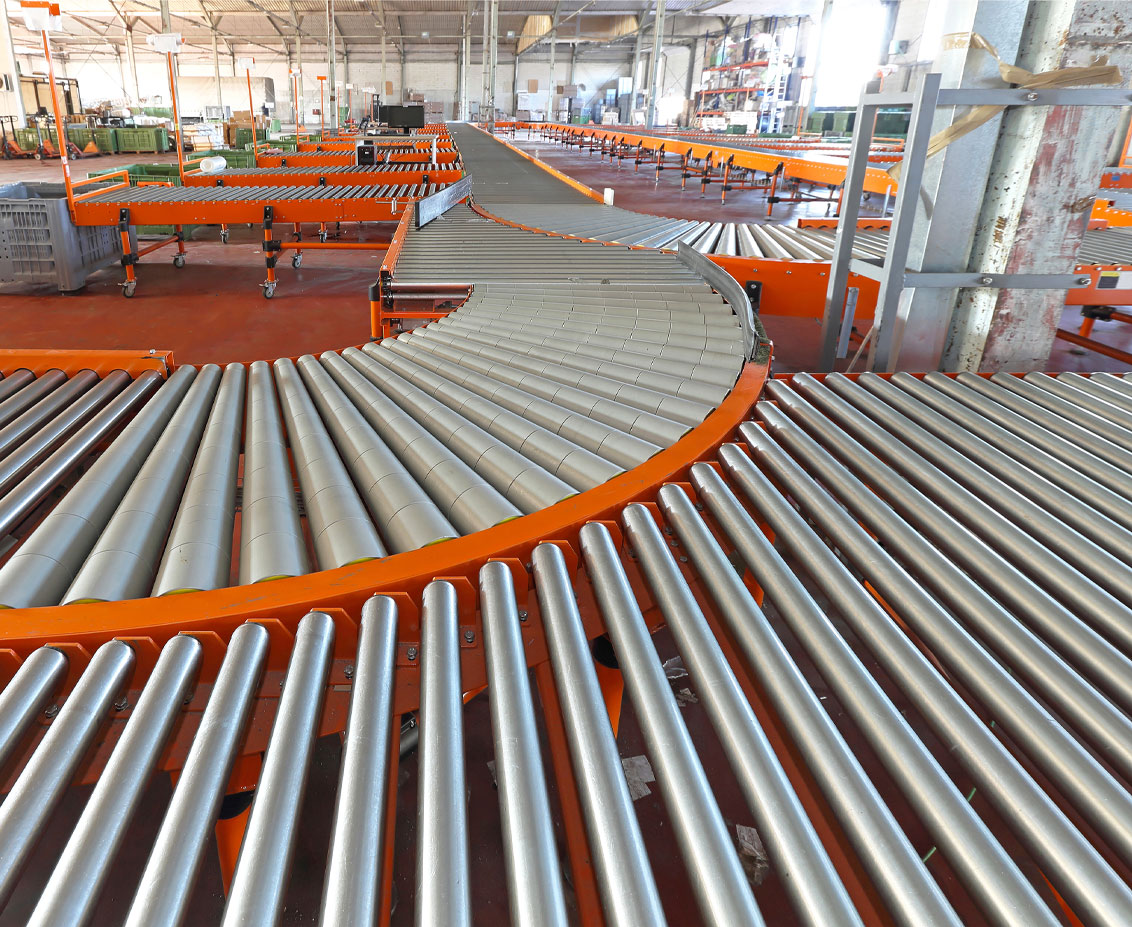 A versatile conveyor system that's cost-effective and easy to maneuver.
Roller conveyor systems accelerate a number of shipping and materials handling operations. They are often cost-effective, versatile and easily configured making them the go-to conveyor system for companies large and small in industries such as:
Food and beverage processing
Because different roller conveyors solve different problems, it's important to understand how each system functions.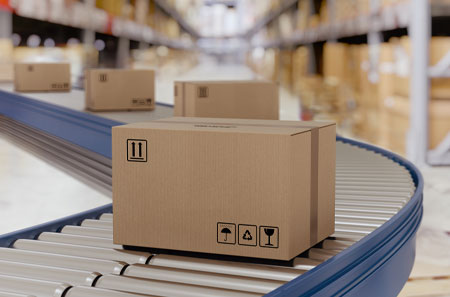 Gravity Roller Conveyor
Also known as non-powered roller conveyors, gravity designs are one of the most commonly used conveyor designs. Their low-energy cost and simple design ensures they are necessities in electronic, automotive, packaging, bottling, and even chemical industries. There are three types of gravity roller conveyors:
Straight: Used for quick transport in a single line, like getting inventory off a delivery truck.
Curved: These keep production moving around permanent structures in a factory, warehouse, etc. Introducing a curved conveyor system is proven to help companies distribute and receive shipments more efficiently despite obstacles.
Roller spur: These systems merge and/or diverge objects from the main convey line. If a facility has several locations (like workstations) this system is perfect.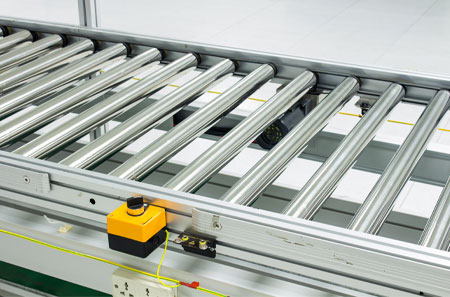 Powered Roller Conveyor
Power roller conveyors use precise programming to ensure every on-time delivery. A motorized belt moves each conveyor bar roller forward at a predetermined speed. Timing out distribution guarantees better analytics to optimize sales.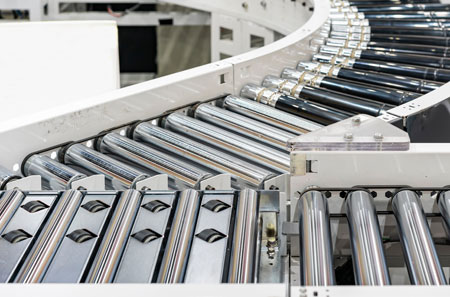 Gravity vs. Powered Roller Conveyors
The difference between gravity and power roller conveyors comes down to price, functionality, and load carrying capabilities. Both systems transport a variety of products like boxes, cartons, totes, bags, and even skids.
Gravity roller conveyors cost less. They use the force of gravity or manual pushing to move objects along the roller conveyor table. Gravity conveyors are limited to downhill and leveled conveying only, and they cannot operate at constant speeds.
Power roller conveyors cost more but can be more productive. They use a motorized roller belt conveyor to keep objects moving at a consistent speed. This enables uphill, downhill, leveled transportation along the roller table.
We Can Build the Perfect Roller Bed Conveyor System for You

When to Replace Your Conveyor Rollers
Finding replacement rollers is not always easy, especially if the parts are for an older system. Instead of spending countless dollars on repairs, consider upgrading to steel conveyor rollers. They're strong, reliable, and guaranteed to get any conveying job done.
If a replacement part can't be found, it may be time to invest in a modernized roller conveyor system. Capital City Conveyor not only offers conveyor components but can design state-of-the-art roller conveyor systems to keep things moving for your individual needs.

Is It Time to Replace My Roller Conveyor System?
Whether it's your first time buying a conveyor system or you need a replacement, we're here to help. Our team has spent the last 35 years perfecting conveyor design and empowering our customers for success in material handling. Schedule a call with our team today to increase your bottom line.