Flexible Conveyor Systems Ohio
Expand Your Operations with Flexible Conveyors
Flexibility is just the beginning. These conveyors are also expandable, portable, extremely efficient and can be added to existing conveyor systems.
Flexible conveyors, sometimes referred to as expandable conveyors, are an essential investment for your thriving manufacturing, shipping, and receiving operation.

Over 60 Years
Of combined experience with conveyors


One-Stop-Shop
For Custom Conveyor Solutions & Parts
Shipping volume is up. Can your conveyors handle it?
In 2020, global shipping volume hit an all-time high of 131 billion parcels. That number is expected to reach approximately 266 billion by the year 2026. If your conveyor system doesn't have the flexibility and expandability to keep up, you'll be left behind.
Increased shipping should mean increased opportunity and revenue for your business. But that won't happen without the right flexible conveyor system.
What can I use flexible conveyors for?
Flexible conveyors can serve a range of functions and are ideally suited at loading docks, retail back rooms, and high-traffic shipping areas. Any loading and unloading procedures can benefit from the multi-functionality of flexible conveyors. Some businesses that benefit include:
Clothing Stores: Receiving shipments to retail back rooms becomes quick and painless
Restaurants: Less time spent unloading supply trucks
Distribution Centers: Using the same flexible conveyor at multiple docks keeps work momentum going
We can help expand your conveyor's versatility and your company's profitability.
Nearly all businesses become more versatile after implementing flexible conveyors into their materials handling operation, whether flexible gravity conveyors or powered flexible powered conveyors.
Flexible Gravity Conveyors provide an easy, portable assembly line using manual force and gravity to transport boxes, containers, and other flat-shaped items quickly and efficiently.
Powered Flexible Conveyors are powered by a small motor and have the ability to expand and contract making shipping and receiving, warehouses, distribution centers, and assembly lines move faster.
Specifications often determine the final cost. The longer and wider the conveyor design, the higher the price will be.
When comparing the costs of different flexible conveyors, consider the following questions:
How far will the product need to travel? What is the distance from load and/or unloading point to the destination?
What are the transported product's dimensions? Will they fit on the conveyor?
How big is the spending budget?
By knowing this information ahead of time, it will be easier to find an affordable flexible conveyor design.
Discover How Flexible Conveyor Systems Can Help You
If you're not sure where to start, contact us for a consultation. We listen to your needs and find gaps in any current conveying processes. We'll pull together the best plan for your budget and focus on the big picture: moving product without sacrificing time, quality, or manpower.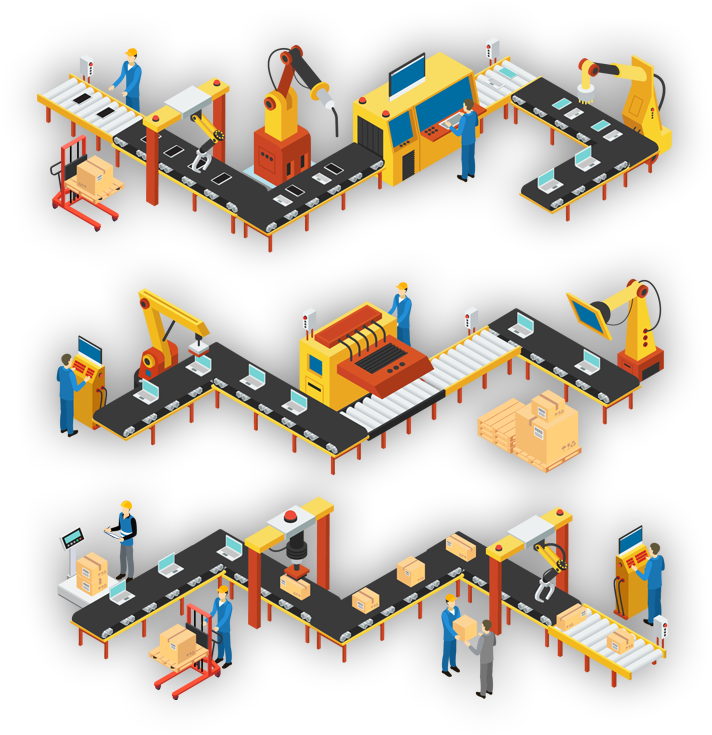 Frequently Asked Questions
[et_pb_df_faq display_title="off" section_wrapper="off" filter_by_category_on="on" include_categories="117″ orderby="menu_order" order="ASC" accordion_bg_color_closed="RGBA(255,255,255,0)" accordion_bg_color_open="RGBA(255,255,255,0)" accordion_icon_color="#009B75″ accordion_icon_color_open="#009B75″ _builder_version="4.17.4″ _module_preset="default" question_font="Montserrat|700|||||||" question_text_color="#262626″ question_font_size="2vh" question_line_height="1.3em" answer_font="Montserrat|500|||||||" answer_font_size="2vh" background_color="RGBA(255,255,255,0)" custom_padding="0px|0px|0px|0px|true|true" question_font_size_tablet="18px" question_font_size_phone="16px" question_font_size_last_edited="on|tablet" answer_font_size_tablet="15px" answer_font_size_phone="14px" answer_font_size_last_edited="on|phone" border_width_top="1px" border_color_top="RGBA(255,255,255,0)" border_width_right="1px" border_color_right="RGBA(255,255,255,0)" border_width_bottom="2px" border_color_bottom="#262626″ border_width_left="1px" border_color_left="RGBA(255,255,255,0)" global_colors_info="{}"][/et_pb_df_faq]