Conveyor Belting Ohio
Tighten your material handling operation with the right conveyor belt
The conveyor belt is central to the smooth functioning of your conveyor system. Tighten your conveyor and material handling operation with the right replacement conveyor belt.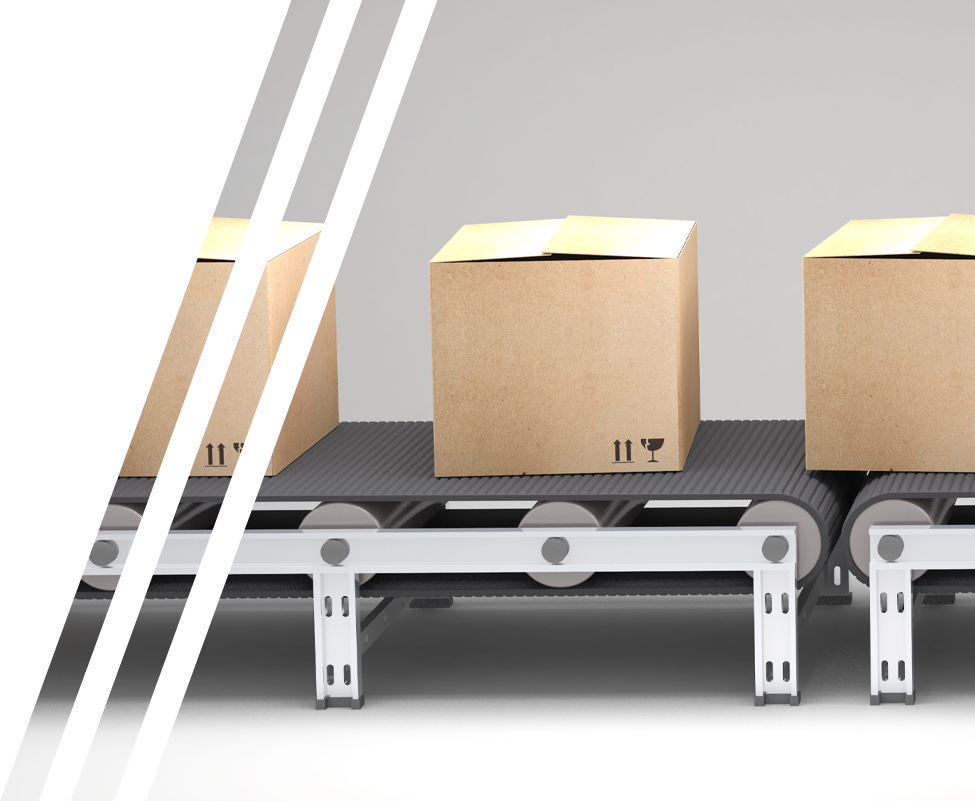 A damaged conveyor belt can bring your production line to a standstill.
Production line shutdowns aren't just an inconvenience. They can cause revenue decline and even trigger legal action due to damaged goods and production losses.
There's a saying that "belts are only good for holding up your pants." But in the shipping and material handling industry, a damaged conveyor belt, or the wrong belt on your conveyor system, can cost you plenty of time, maintenance costs and headaches.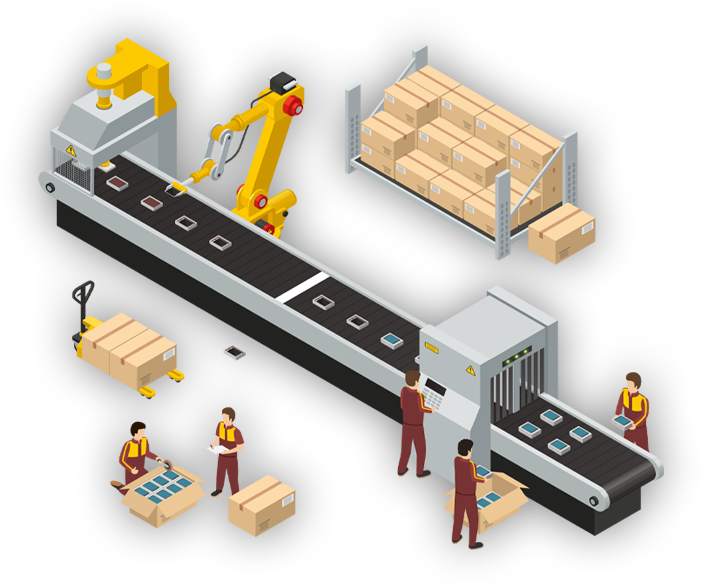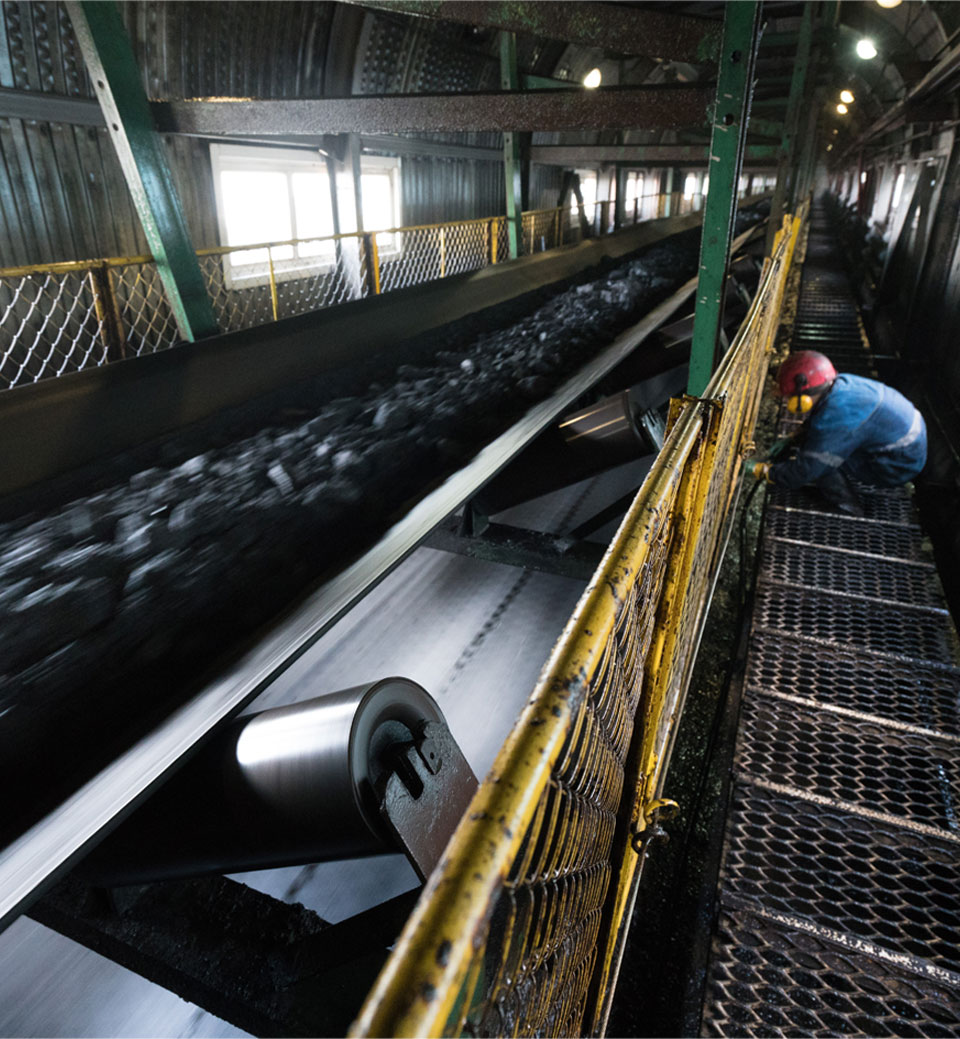 We know how vital conveyor belts are to your system's overall output.
We know conveyor systems and components, and we also know how vital the right replacement conveyor belt is to your system's overall output. That's why we make certain you get the conveyor belt that's right for you.
Conveyor belts for most manufacturing and shipping applications
A full line of drive belts including V belts, timing belts, rubber and urethane
Additional conveyor belting in rubber, PVC, urethane, steel and modular
An experienced team of conveyor systems specialists
Long-standing relationships with conveyor belt manufacturers and distributors to offer you the best selection and prices
Expert knowledge of conveyors and conveyor belting so you get the replacement conveyor belt you need including custom conveyor belting
V Belts
V belts are designed as a continuous loop that links two or more rotating shafts most often from a motor to a pulley. The V shape helps to keep the belt securely in the pulley. V belts can be manufactured from various types of materials including rubber, synthetic rubber stocks and even kevlar.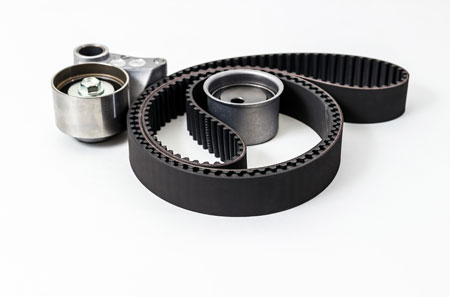 Timing Belts
Timing belts have been used in manufacturing processes since the 1940s. They are used to help synchronize the opening and closing of an engine's valves for smooth and coordinated operation.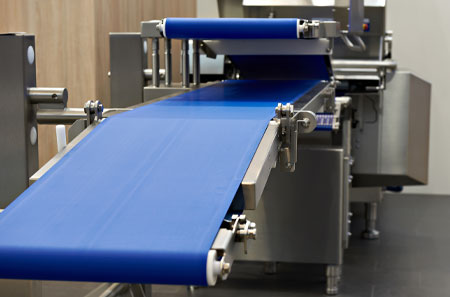 Conveyor Belting Materials
Conveyor belting materials vary greatly depending on the conveyor systems and industries they serve. In addition to rubber, conveyor belts can be manufactured in polyurethane, polyvinyl chloride and fabric such as polyester or nylon.
In some industries, conveyor belts must also be flame resistant and able to withstand high temperatures per government or industry standards. Similarly, specific materials are used to manufacture conveyor belts used in pharmaceutical and food processing operations.
We make it easy to get the right replacement belt for your conveyor system.

Contact us to Order
Call us to speak with one of our experienced conveyor specialists. We will assess your needs and get to work sourcing the conveyor belt or other replacement parts for your conveying system.

Delivery
We provide quick turnaround on parts orders and will deliver the right parts when and where you need them.

Make a Plan for Maintenance
After we know you're completely happy with your replacement conveyor belt, Capital City Conveyor & Supply can help build a conveyor equipment maintenance program to keep your system operating in peak condition and your supply of vital replacement parts replenished.

Frequently Asked Questions
What are the different types of conveyor belts?
Because of all the different applications conveyor belts are used for, there are also many different styles of belts. Capital City Conveyor and Supply offers a full line of drive belts, including V belts and timing belts.
From what materials are conveyor belts made?
Conveyor belts are made from various materials including rubber and urethane, as well as PVC, steel polyurethane, polyvinyl chloride and fabric such as polyester or nylon.
How long can a conveyor belt last?
The life of a conveyor belt depends on how the conveyor system was designed and installed and how intensely the system is used.
If the conveyor belt is in continuous use or under tremendous pressure due to weight or volume, it may not last very long.
Indeed, if the conveyor belt doesn't last at least three years, there may be something wrong with the conveyor system or the wrong belt is being used.
Some conveyor belts can last up to 10 years. Again, it depends on how hard the conveyor belt has to work and how efficiently the overall conveyor system operates.
When should I replace my conveyor belt?
First look for any signs of a damaged belt. Conduct a thorough inspection of the conveyor system and the conveyor belt. Check for loose strings or frays.
Also check for any cracking throughout the body of the conveyor belt or along its edges. If there are signs of significant wear, you should replace the conveyor belt.
How do I order a replacement conveyor belt?
Contact the experts at Capital City Conveyor and Supply to order your replacement conveyor belts. Capital City Conveyor & Supply can also help build a conveyor equipment maintenance program to keep your system operating in peak condition and your replacement supplies replenished.