Food Grade Conveyor Systems Ohio
Move Food Efficiently & Safely
The Food and Drug Administration (FDA) closely monitors processing operations for plants that move food and pharmaceuticals.
Capital City Conveyor and Supply has the food grade sanitary conveyors and systems that are critical to getting food from farm to table.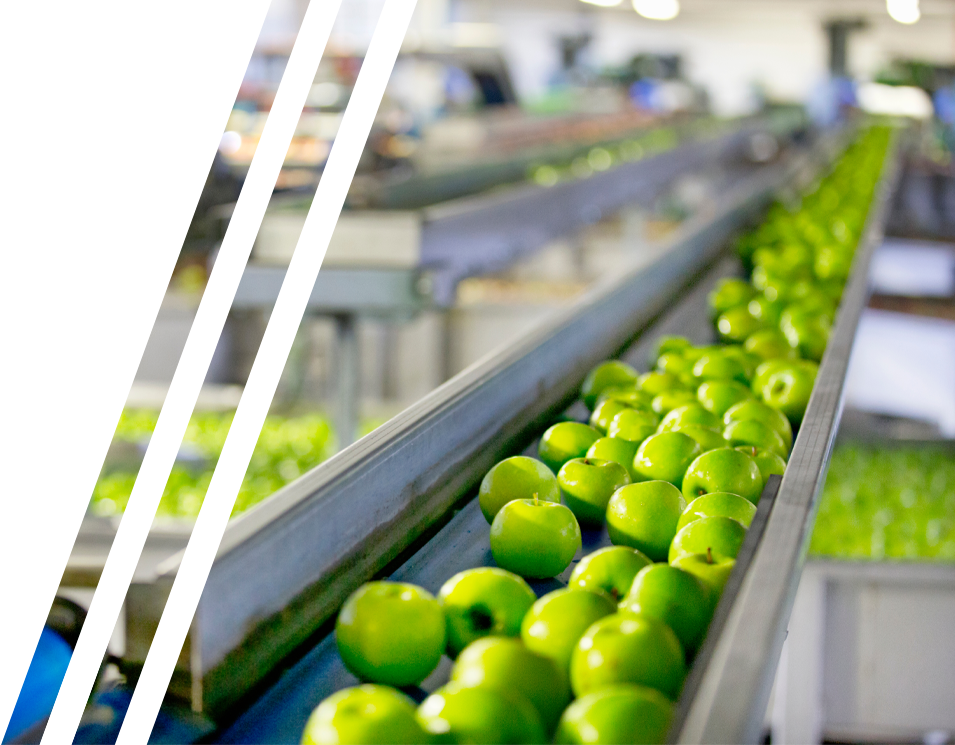 Over 60 Years
Of combined experience with conveyors

Fast & Reliable
Network of Vendors

One-Stop-Shop
For Custom Conveyor Solutions & Parts
The Slightest Contamination Can Shut Down an Entire Plant
Because of strict and necessary FDA requirements, any food processing environment requires a food-safe conveyor system. The slightest contamination can shut down your entire processing plant!
We understand the safety implications, FDA regulations, and the conveyor equipment you need for proper compliance.
With over 60 years of combined experience with conveyor systems that service all industries, including the food and pharmaceutical industries, we can design a food-safe conveyor system that meets all the safety, hazard and sanitation requirements your plant could face.
Our food grade conveyor systems are designed for:
Start by choosing the best system for your food handling needs.
What Are The Different Types of Food Conveyors?
There are two types of food conveyors: metal and plastic. Despite the material, each uses sanitary conveyor belts. All areas of the belt are accessible to clean, which is a must for food handling.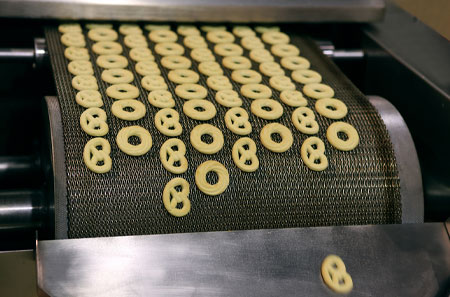 Metal Food Conveyor Belts
Typically made of stainless steel, these conveyors can withstand extreme temperatures. They are also chemical resistant, making them easy to disinfect. While the maintenance on metal belts are low, keep in mind that they are more likely to have film buildup from routine cleaning.
If any coating is necessary, metal belts can be a great conveying solution because of their draining capabilities. For example, a metal conveyor transporting produce from the field through a washer allows the water to easily drain from the belt.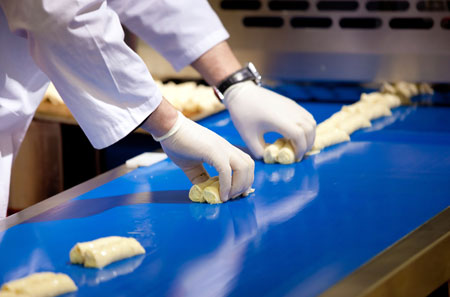 Powered Roller Conveyor
Like metal belts, plastic conveyors for food are easy to maintain and clean. They're also chemical resistant, but prone to scratches. This creates the likelihood of germs surviving routine cleaning procedures because they live in the indentations of each scratch. With this in mind, plastic food conveyors are better suited for transporting packaged items. They also provide more friction than metal belts and minimize products sliding around on the belt.
Three Simple Steps to Take the Guesswork out of Your Conveyor System Needs

Contact us to Order
Call us to speak with one of our experienced conveyor specialists. We will assess your needs and get to work sourcing the food grade conveyors or replacement parts for your conveying system.

Delivery
We provide quick turnaround on parts orders and will deliver the right parts when and where you need them.

Make a Plan for Maintenance
After we know you're completely happy with your food processing conveyors, Capital City Conveyor & Supply can help build a conveyor equipment maintenance program to keep your system operating in peak condition and your supply of vital replacement parts replenished.

Frequently Asked Questions
Which is Better For Food? Plastic vs. metal food belts
As long as the conveyor system uses a sanitary belt, both metal and plastic are great materials for food processing. Both have strengths and weaknesses depending on the processing stage. Metal belts are compatible with baking and cooking food. Plastic belts can withstand more impact when deboning and cutting up food.
How Often Should I Replace My Food Grade Conveyor Belts?
To ensure a food conveyor is always compliant, it is always safer to replace rather than repair. There are high risks that come with repairing a food processing conveyor. Malfunctioning equipment can hinder sanitation and result in unnecessary inspections, as well as product recalls. Keep production moving with your trusted conveyor replacement partners right here in Columbus, Ohio.
How can I find the right food industry conveyor system solutions?
The food industry has specific criteria to follow when it comes to handling products. Contact us today to learn about how our food-grade conveyor systems can speed up your production and maintain FDA compliance.