Conveyor System Suppliers Ohio
Conveyor Systems and Parts That Keep Your Business Moving Forward
Keep your business running at peak profitability with the right industrial conveyor systems and quality replacement parts.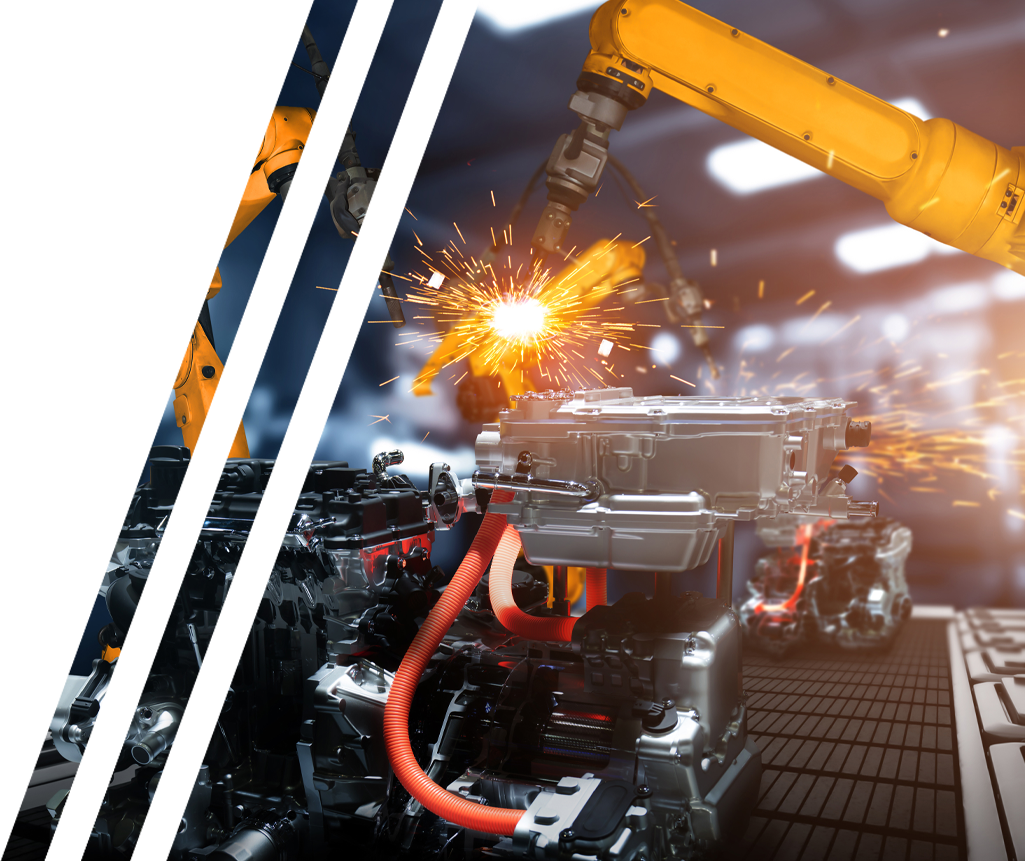 Over 60 Years
of combined experience with conveyors

Fast & Reliable
Network of Vendors

One-Stop-Shop
for Custom Conveyor Solutions & Parts
Idle workers. Missed deadlines. Lucrative contracts gone.
All of these are distinct possibilities if your conveyor system fails.
Downtime kills productivity and profits. When your conveyor system breaks down, so does your company's ability to earn revenue.
Are you frustrated by faulty or outdated material handling systems causing work stoppages? Are you starting to lose lucrative contracts because your clients doubt you can get the job done? It doesn't have to be this way.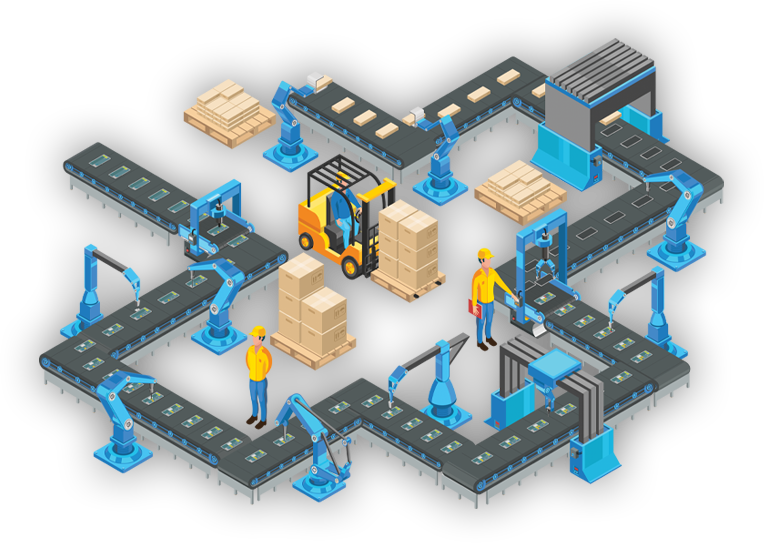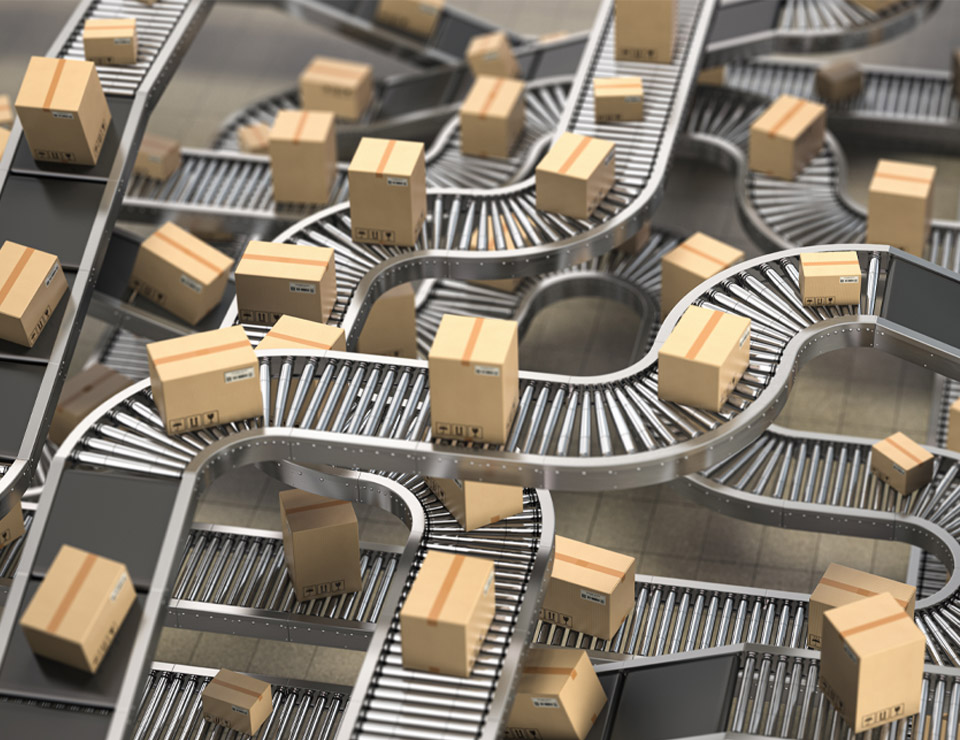 Downtime creates frustration and fear that you can't provide the service your customer's demand.
All of these are distinct possibilities if your conveyor system fails.
Downtime kills productivity and profits. When your conveyor system breaks down, so does your company's ability to earn revenue.
Are you frustrated by faulty or outdated material handling systems causing work stoppages? Are you starting to lose lucrative contracts because your clients doubt you can get the job done? It doesn't have to be this way.
Progress Means Profitability
If Henry Ford's production line had stopped running because of a faulty conveyor belt, we might all still be commuting by horse and buggy. That's not progress. When the material handling system that powers your industrial manufacturing or commercial distribution center stops, so does your progress, productivity and profit.
Get the problem solved with the right conveyor systems and the right replacement parts, right now!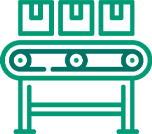 Industry-Tested Conveyor Systems
We can design a custom industrial conveyor system for your business whether it requires roller bed, wire mesh, vertical, flexible, pneumatic, radial stacking systems, plus food grade conveyors, and more.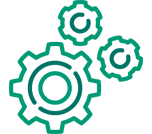 Quality Replacement Parts
Everything your conveyor equipment needs to run smoothly from gear boxes and bearings, motors, belts, chains, and idlers, to variable speed drives, urethane sheets, continuous belts, belt fasteners, cleaners, wipers, and more.
Three Simple Steps to take the Guesswork Out of Your Conveyor System Needs

Contact for Pricing
Call us to speak with one of our experienced conveyor specialists. We will assess your needs and get to work crafting a custom plan to get you the right conveying system or replacement parts.

Plan Your Solution
We will develop the plan for your new system or source the replacement parts to get your current system back up and running.

Finalize and Deliver
We'll finalize the plan and supervise installation of your new system. No guesswork, no problems. And once your perfect system is set up, your company is set for success.

When Your Conveyor System Fails, Your Customers Fail
The demand to get goods and materials from manufacturer to distributor, and then from distributor to customer has never been greater. You can lose lucrative contracts if your conveyor equipment breaks down.
If you can't get the job done, your customers will find someone who can.
Don't find yourself in this position. We can design a custom conveying system that meets or exceeds expectations whether you're a premier manufacturer, small to midsize business, run a food handling operation or an industrial distribution center. We'll design the system that's right for you.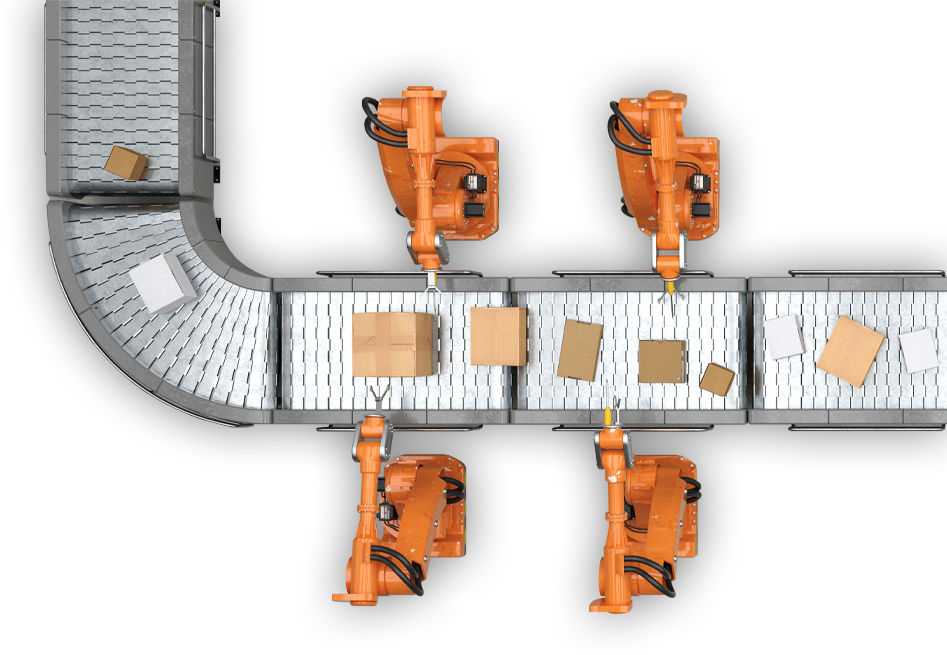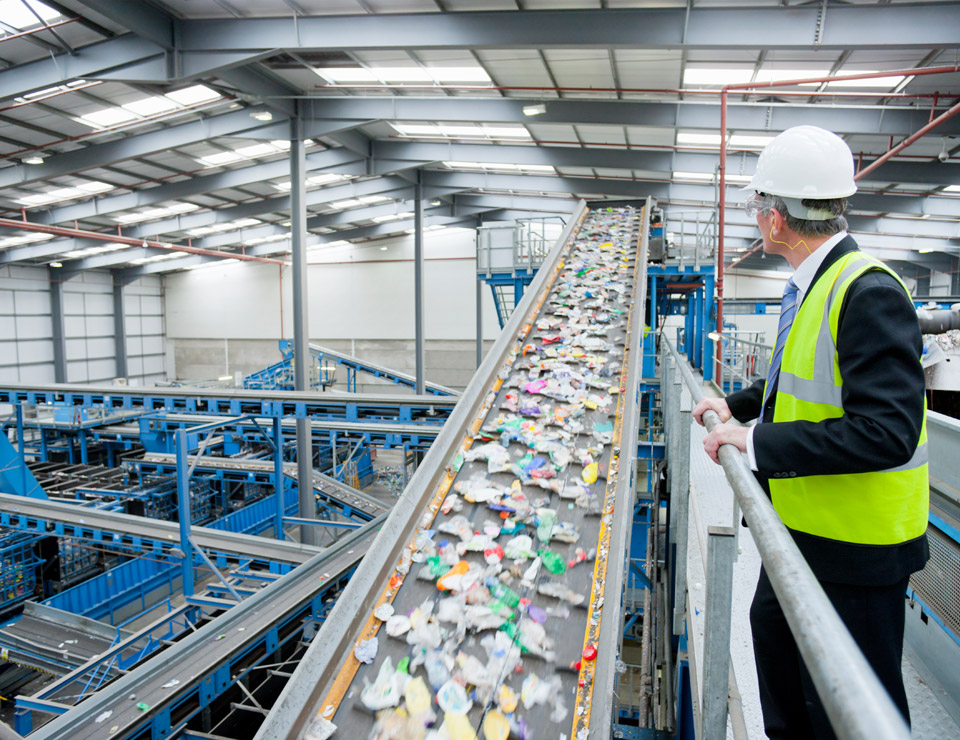 Feel Confident you Can Deliver for Your Customers
Feel confident that your company can deliver on its commitment to customers.
Feel confident in our team's 60 years of combined experience and broad network of vendors to get you the market-tested, quality conveyor systems and material handling replacement parts that keep your business moving forward.
And feel confident your customers will return year after year, season after season because you help keep their businesses moving!
Frequently Asked Questions
What is a conveyor system?
A conveyor system is a mechanical or automated means of moving materials along different stages of the manufacturing or distribution process. Common examples of these systems that many people are familiar with include the built-in counter conveyor belt at the local supermarket, and the conveyance mechanism used by their dry cleaner.
Other larger and more elaborate systems include those used by the U.S. Postal Service as well as companies such as Amazon for the conveyance of millions of retail items shipped daily to and from their warehouses. There are as many conveyor types as there are industries that use them. Trust Capital City Conveyor & Supply to be your conveyor supplier for whatever system you need.
How much does a custom system cost?
Custom systems vary in price depending on its size, complexity, type and materials (vertical, flexible, roller bed, wire mesh, plastic belt, aluminum frame). Prices can vary anywhere from $15,000 to more than $400,000 based on your material handling needs.
For example, industrial facilities such as large food processing plants may require conveyors with a particular belt material or design, or a belt conveyor with unique functionality. In the large packaging industry, gravity roller conveyors can often be found where packages are hand-pushed along rollers by workers as opposed to conveyors that utilize full automation driven by an electric motor.
Also in industrial production, the material handling requirements may differ still with safety conditions regulated or monitored by labor unions or organizations such as the Federal Government's Operational Safety and Health Administration (OSHA). In these instances, conveyors may need to work in tandem and in an efficient way with a dust collection system that removes potentially hazardous materials from the air such as sawdust, glass and plastic shards, chemical fumes or heavy metal powders. These systems guarantee efficiency of the work and the safety of the workers.
For small businesses, a better solution may be a turn-key system that is manageable and that they can quickly repair in the case of a belt breakdown.
What type of system is best for me?
Conveyor systems manufacturers produce a complete range of industrial conveyors for every conceivable need. That includes belt conveyors, roller conveyors, stainless steel conveyors, overhead conveyors, gravity conveyors, pallet conveyors, pneumatic conveyors, vertical conveyors, metal detection conveyors, food grade and retrieval systems.
Each is designed to solve specific automation or mechanical challenges in materials handling processes. The type of equipment that is best for you depends on your type of business and what's required of the system throughout the manufacturing or packaging process. The best method to determine what conveyor will serve your needs is to contact Capital City Conveyor & Supply.
What types of companies use custom conveyors?
Custom conveyors are used in almost all automated manufacturing and materials handling operations worldwide. Conveyors range in size, type, complexity, base materials and function. These automation solutions are used everywhere from beverage processing plants, food handling companies and storage and distribution warehouses, to the automotive industry and even computer chip manufacturers. From farms to food to fashion and beyond.
Any business or manufacturer that runs an assembly line uses conveyors to transport materials during the production process. Sometimes materials are conveyed from one workstation to another, one work unit to another, or clear across the manufacturing plant. This is why there are vast product line features that separate one conveyor system manufacturer from another.
One manufacturer may specialize in belt conveyor systems or roller conveyor systems, while another may deal exclusively with vertical conveyor systems. Automated and mechanical conveying solutions vary as widely as the conveying needs of the product manufacturers and shippers who employ their systems.
How do I find the right conveyor system for my company?
The team of conveyor experts at Capital City Conveyor & Supply have over 60 years of combined experience in designing systems and providing you with the best possible conveyor solution for your company's needs. Capital City Conveyor & Supply can also help build a conveyor equipment maintenance program to keep your system operating in peak condition.
We have a reputation for high quality customer service, and can help you diagnose the problem when something breaks down.
We have been providing quality conveyors, systems, conveyor belts, parts and the best solutions since 2010.
What is the turnaround on getting conveyor replacement parts?
Quick access to quality replacement parts for conveyors is just a phone to Capital City Conveyor & Supply. Through our expansive network of vendors we can provide fast turnaround on conveyor belts, grid boxes, uni-directional rollers, electric motors, gear boxes, chains, sprockets, rollers, bearings, and more. We're your reliable source for the parts you need to get your system back up and running.
Is there something wrong with the rollers? Is it the timing belt? Why isn't my conveyor working?
These are common questions we hear at Capital City Conveyor & Supply. We diagnose problems with our customer's conveyor and get the quality replacement parts they need, when and where they're needed.